Article: Textile techniques for making garments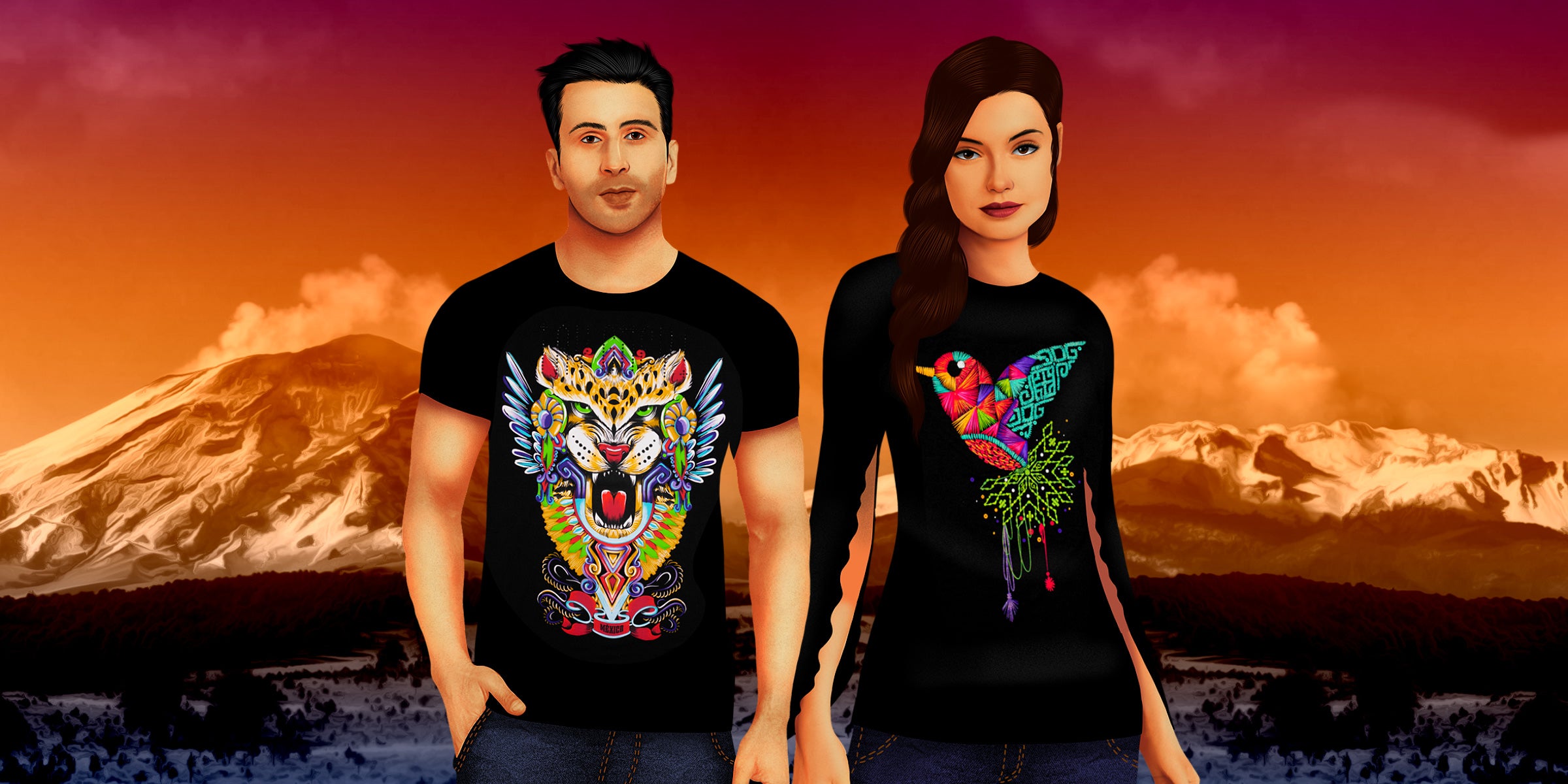 Textile techniques for making garments
Ay Güey! firmly believes that a high-quality t-shirt can be manufactured with different techniques since when used, the t-shirts acquire greater texture, color, and sharpness in the design.
We think that the way to attract the public is to show them the beauty of Mexico in its maximum splendor, using tools that embellish our products.
Therefore, the techniques used in our shirts will be explained below:
Serigraph/Silk Screen process
Silkscreen printing is a stamping method that allows transferring images drawn on a template of a mesh with ink into a surface.
Screen printing is one of the most popular stamping techniques in the world due to its simplicity and low price.  It's a versatile technique that can be easily adapted to different surfaces by choosing the right paint.

Usually, screen printing is used to make posters, t-shirts, printed fabrics. 
Sublimation
T-shirt sublimation is the graphic art process in which color is printed on fabric using high temperatures to achieve a fusion between color and fabric molecules. The print is of high sharpness and clarity.
For this process, it is necessary to have Sublimation Paper, which acts as a means of transport for the ink to reach the fabric from the printer. The paper is decisive in the quality of the printing, since the definition of the image and sufficient ink transfer depend on it.
Sublimation is a very durable technique because t-shirt doesn't lose color and transmit any sensation to the touch, therefore it preserves the original comfort.
Embroidery
Embroidery is a textile technique of the best known and most used, which consists of decorating a piece of fabric using thread and needle as the main tool.
Usually, a drawing is made on a fabric and then the figures are filled or outlined with the help of the thread and the needle.Embroidery has served since ancient times as a means of expression, through which we can visually understand what the embroiderer wants to convey.
The variety of stitches is very wide since it depends on which country comes from to apply different specific styles of embroidery. Embroidery is one of the most important ornamental techniques in the world; in Mexico is commonly used.
Puff Printing
Puff printing is one of the most versatile techniques, such as traditional screen printing, it can be applied to almost all fabrics, for instance: cotton, polyester, blend, organic cotton, and more. This type of printing can create a design that will attract everyone's attention and thus give your brand greater visibility.
However, the difference occurs when the ink (which has a special foaming agent) passes through the drying oven it reacts, giving an incredible 3D effect.  The 3D effect can be applied to the entire garment design, or just a section to give emphasis and highlight details. 
It is important to mention that the surface for printing must be flat, and there must be no seams or zippers.
To summarize, there are no limits to creativity with this printing technique.
Folk Technique
The folk technique can be used on any type of fabric, only the brightness reflected varies. The flock is small monofilament fibers, made of nylon or polyester.
It is a process in which the fibers are applied directly to the silk-screened garment, making them stick to the ink with static electricity (which leaves the fibers raised).
This results in a layer with a smooth texture, similar to velvet only longer-lasting.  The velvety surface provides an elegant appearance, adding with the printing colors having a slight sheen, which remains even after many washes.
In Ay Güey, also rhinestones and estoperol are applied to some garments made, to give the garment more texture and liveliness.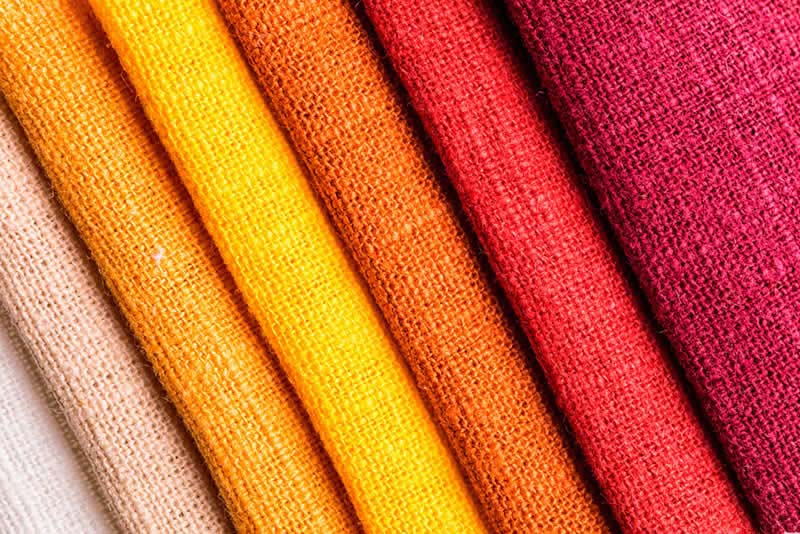 Fabrics used to elaborate Ay Güey clothes
At Ay Güey, we have always believed that the comfort and satisfaction of our customers is the most important thing to develop our garments. That's why our shirts are made with fabrics that allow a ...
Read more